Warning
: Undefined array key "wsnoi_user_infected" in
/mnt/web011/b3/01/51781401/htdocs/Welcome_test/index.php
on line
87
Warning
: Undefined array key "wsnoi_username" in
/mnt/web011/b3/01/51781401/htdocs/Welcome_test/includes/useritems/inc__useritems_get_immunity.php
on line
9
Warning
: Undefined array key "wsnoi_username" in
/mnt/web011/b3/01/51781401/htdocs/Welcome_test/includes/useritems/inc__useritems_get_pictures.php
on line
9
Warning
: Undefined array key "wsnoi_username" in
/mnt/web011/b3/01/51781401/htdocs/Welcome_test/includes/useritems/inc__useritems_get_shields.php
on line
9
Warning
: Undefined array key "wsnoi_username" in
/mnt/web011/b3/01/51781401/htdocs/Welcome_test/includes/useritems/inc__useritems_get_tickets.php
on line
9
Warning
: Undefined array key "wsnoi_user_infected" in
/mnt/web011/b3/01/51781401/htdocs/Welcome_test/index.php
on line
104
0
0
127
0
0
0
0
0
0
1
0
69
Warning
: Undefined array key "wsnoi_username" in
/mnt/web011/b3/01/51781401/htdocs/Welcome_test/includes/stars/inc__check_daily_momentum.php
on line
6
Warning
: Undefined variable $did_mom_lot in
/mnt/web011/b3/01/51781401/htdocs/Welcome_test/includes/stars/inc__check_daily_momentum.php
on line
21
Warning
: Undefined variable $showadd in
/mnt/web011/b3/01/51781401/htdocs/Welcome_test/page_start_divlogic.php
on line
5
Warning
: Undefined variable $showminipanels in
/mnt/web011/b3/01/51781401/htdocs/Welcome_test/page_start_divlogic.php
on line
18
| | |
| --- | --- |
| Wat is Jack and the Bomb? | |
Jack and the Bomb is natuurlijk afgeleid van Bombjack, een arcade computerspel uit 1984 dat op de markt werd gebracht door Tecmo. Op WSNOI is het eerder een geavanceerd Memoryspel met Mijnenvegertrekjes. Je speelt hier een ogenschijnlijk onschuldig Memoryspelletje dat je halverwege het spel op het verkeerde been zal zetten. In dit spel zitten namelijk twee valse kaarten verstopt: 'Jack' en de 'Bom'. In beide gevallen is het spel meteen over. Alleen met Jack win je geld en met de Bom raak je alles kwijt.
Spelregels.
Zodra je dadelijk dit spel gaat spelen zul je 18 gedekte kaarten zien. Het spel werkt in principe precies zoals je dat gewend bent van het aloude Memoryspel: zoek twee dezelfde kaarten. Vind je een match dan wordt er 10 zbersibarnen van jouw geldvoorraad afgetrokken als inzet voor iedere kaart. Dat geld kun je later terugverdienen mocht je Jack vinden. Voor Jack krijg je altijd 15 zbersibarnen. Is de kaart die je trekt echter de Bom dan ben je al je inzet kwijt en verlies je 20 zbersibarnen!
Geen klik te veel!
Voor dit memoryspel is jouw geheugen geld waard. Elke gok die je doet kost je immers 1 zbersibarn! Gelukkig kun je zbersibarnen terugverdienen voor elke juiste combinatie, maar als je een kaartje te veel moet openen om weer even te weten wat er achter zat dan kan dat zonde zijn als het toch niet de juiste kaart was.
Dit is Jack (+15):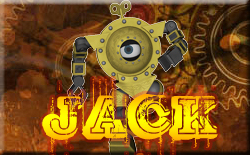 En dit is de Bom (-20):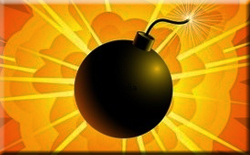 Oh ja ... vind je Jack en je hebt al wat combinaties gevonden dan krijg je er een ster

bij voor elke gevonden combinatie!


Warning: Undefined array key "wsnoi_username" in /mnt/web011/b3/01/51781401/htdocs/Welcome_test/includes/jackbomb/inc__jackbomb_get_clues.php on line 9
of:

Kaartensets
Onderstaande kaartensets zijn genummerd in het spel opgenomen. Kaartensets vanaf 6 t/m 10 kunnen pas worden gespeeld zodra je Level 21 hebt bereikt. Vanaf Level 27 is het mogelijk om zelf te selecteren welke kaartenset je goed ligt, zodat je alleen die hoeft te spelen.
City Skylines - prachtige stadspanorama's (5 kaartensets + 1 vanaf level 21)


Warning: Undefined array key "wsnoi_current_star_level" in /mnt/web011/b3/01/51781401/htdocs/Welcome_test/pages/jackbomb.php on line 77

Steampunk - mysterieuze voorstellingen uit de stijl steampunk (5 kaartensets + 5 vanaf level 21)


Warning: Undefined array key "wsnoi_current_star_level" in /mnt/web011/b3/01/51781401/htdocs/Welcome_test/pages/jackbomb.php on line 85

Reuze Navelpad - enkele prenten uit het verhaal 'Navelpad Mysterie' (3 kaartensets)


Warning: Undefined array key "wsnoi_current_star_level" in /mnt/web011/b3/01/51781401/htdocs/Welcome_test/pages/jackbomb.php on line 93

Tycoon Newspaper - afbeeldingen uit de gelijknamige webkrant (5 kaartensets + 1 vanaf level 21)


Warning: Undefined array key "wsnoi_current_star_level" in /mnt/web011/b3/01/51781401/htdocs/Welcome_test/pages/jackbomb.php on line 101

Gekalibreerde gedrochten - afschrikwekkende portretten van monsters (5 kaartensets + 3 vanaf level 21)


Warning: Undefined array key "wsnoi_current_star_level" in /mnt/web011/b3/01/51781401/htdocs/Welcome_test/pages/jackbomb.php on line 109

Warning
: Undefined variable $showspecial in
/mnt/web011/b3/01/51781401/htdocs/Welcome_test/page_start_divlogic.php
on line
33
Warning
: Undefined variable $showverzamel in
/mnt/web011/b3/01/51781401/htdocs/Welcome_test/page_start_divlogic.php
on line
48
Warning
: Undefined variable $showruin in
/mnt/web011/b3/01/51781401/htdocs/Welcome_test/page_start_divlogic.php
on line
53
Warning
: Undefined variable $showsteamwall in
/mnt/web011/b3/01/51781401/htdocs/Welcome_test/page_start_divlogic.php
on line
58
Warning
: Undefined variable $showscore in
/mnt/web011/b3/01/51781401/htdocs/Welcome_test/page_start_divlogic.php
on line
63
Warning
: Undefined variable $showcategories in
/mnt/web011/b3/01/51781401/htdocs/Welcome_test/page_start_divlogic.php
on line
68
Warning
: Undefined variable $showscore in
/mnt/web011/b3/01/51781401/htdocs/Welcome_test/page_end_divlogic.php
on line
5
Warning
: Undefined variable $showspecial in
/mnt/web011/b3/01/51781401/htdocs/Welcome_test/page_end_divlogic.php
on line
13
Warning
: Undefined variable $showruin in
/mnt/web011/b3/01/51781401/htdocs/Welcome_test/page_end_divlogic.php
on line
17
Warning
: Undefined variable $showminipanels in
/mnt/web011/b3/01/51781401/htdocs/Welcome_test/page_end_divlogic.php
on line
33